Your manuscript is good; let's make it superb.
Full Developmental Edits: $4/page
(250 words per page)
I've edited dozens of Top 100 overall Amazon eBooks. I offer speedy turn arounds, usually within 72 hours. These are the categories I pay most attention to:
3 MAIN ISSUES
THEMES
CHARACTERS
LOVE STORY ARC (If applicable)
a basic analysis of WRITING STYLE — STRENGTHS, AND WEAKNESSES
PLOT/PACING
OVERALL ISSUES
A Full Developmental Edits (The Big Stuff and The Small Stuff) includes all of the above, with more of a line-by-line analysis of what makes your writing pop and where it falls flat; efficiency of dialogue; fact checking and detail consistency; scrutiny of the use of cliches, awkward phrasing; elimination of overwriting; analysis of section breaks and chaptering; and a mention and instruction on repeated grammar/punctuation errors.
Some more thoughts on my philosophy on editing:
I'm suspicious of your characters. I'm not fully convinced that they are real people with real motivations, but I'll give them a chance to convince me.
I will tell you what I love. If I get chills, you'll know it. If I LOL, I'll tell you. If I have to put the manuscript aside because I'm shaking in fury and on the verge of tears because I'm so mad at your hero, I will tell you. Boy, will I tell you. (It's happened.)
I don't rewrite, but if I think of a pithy comeback or apt analogy, I'll throw it out there in a comment.
And, a few questions I will ask your manuscript:
Why? Why did this character choose this profession? Why is the protagonist driving a sports car instead of a quad cab truck? Why are these two people perfect for each other? (If this is a romance I will ask this question over and over and over again. I don't want to know why they are perfect, I want to know why they are perfect for each other.)
When? Do all of your timelines line up? Do things happen at certain times for the author's convenience?
Are you strong? Does your character nearly trip in front of his crush or does he go head over heels in an epic display of klutziness? (This is fiction; we like it big.)
Email dcolemanbooks  gmail  com for a free 5-page sample.
Authors on Daniel's Content Edits:
Cami Checketts – The Colony, The Broken Path, Dead Running, Rescued by Love, Bride Pact 6, Bed and Breakfast, Best Catch, Caribbean Rescue, Independent One, and Billionaire Location Cozumel
"Daniel Coleman has been an invaluable critique partner of mine for years. I love that he can be honest with me about my manuscript without crushing my ideas. I was thrilled to find out he is doing content editing. His expertise and insight would make the difference between a good book and a fabulous book.
Angie Lofthouse – Defenders of the Covenant series
"I sent my third novel to Daniel for content editing. I knew him to be a terrific writer, and found that he is a wonderful editor too. His comments, criticisms, and suggestions were insightful and made me delve deeper into the characters and story–the kind of ideas that make me say, "Why didn't I think of that?" I can highly recommend him for editing."
Lucy McConnell – The Billionaire Marriage Broker series
"Daniel's insights sharpened the story and helped me flush out my characters."
Eric Bishop – The Samaritan's Pistol
M.R. Ferguson – The Phoenix Trilogy, The 13th, and more
Taylor Hart – Almost Everything, Lost Groom, Rescue Me, Masquerading Groom, Christmas Groom, and Barefoot Groom
Christine Kersey – Heart on Fire and Rescue My Heart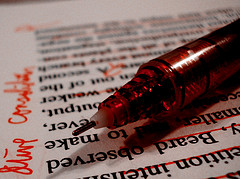 My Background
I have been writing and critiquing for a decade. I have written 10 novels and numerous short stories in half a dozen genres. My background is expansive—including a Bachelor's in Microbiology, a career as a firefighter/paramedic, 10 years as the owner of a mortgage company. I have in depth knowledge about enough subjects to help you get the details right so that your reader is immersed in the story.
I believe in high level edits and also a focus on the details that make a book sing. It is important to see the book as a whole and assess its effectiveness at connecting with a reader. The novel as a whole must resonate, but the details are what form the soul and skin of a book—prose and poetry, setting and scenes, characters' filigree and flaws.
I don't do line edits. In every manuscript, it is necessary to do a separate line edit (with a different editor) AFTER the changes from the content edit are implemented. No sense dotting every i and unsplicing every comma while you're still making substantive changes to your book.
Email me 5 pages for a free sample of my content editing skills.
dcolemanbooks gmail com
(While I do not do line editing/proofreading, I'd be happy to refer you to excellent affordable line editors.)